Grace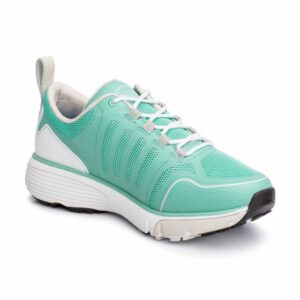 A laid-back shoe with fashion and function for any adventure, the Dr. Comfort® Grace women's athletic walking shoe offers convenience, style, and support. The removable footbed allows for a personalized fit while the dual-density midsole and footbed create comfort and stability. In addition, the Grace has a full length, heel-to-toe filler that when removed provides a minimum 3/16" of additional depth to accommodate custom-molded or custom inserts. This athletic walking shoe is recommended for women who deal with poor circulation in one or both feet, women with diabetic conditions, non-diabetic women with foot issues, foot ulcer history, peripheral neuropathy with evidence of callus formation of either foot, or foot deformity of either foot. Whether it's a walk around town, a hike through the woods or a quiet evening at home, your feet will appreciate the support, comfort, and fashion that the Grace has to offer.
Paradise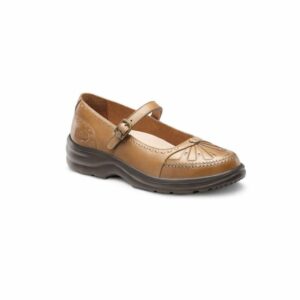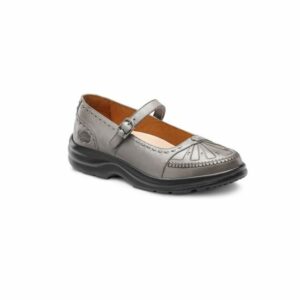 A timeless style meets luxurious comfort. Crafted with beautiful details and rich finishes, the Paradise women's dress shoe features soft, full-grain leather upper and self-adjustable contact closure strap for a secure and customizable fit. This Mary Jane shoe offers a foam-cushioned footbed which molds to the foot for an unparalleled, long-lasting comfort. Designed with removable inserts, the Paradise is an American classic that's always in fashion.
Betty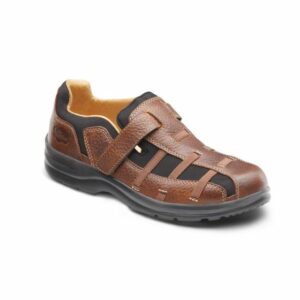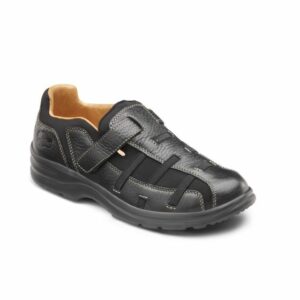 Now you can have fashion and function. Stylish and orthopedic, the Betty is a casual shoe that features stretchable Lycra® and leather trim with a contact closure. Experience plenty of wiggle room with the wide toe box and superior stability support with padded ankles and a firm bottom. Comfortable right from the get go, the Betty is easy to put on and off and can be worn for all sorts of occasions.